Very Good Recipes of Pie from The Self-Taught Cook
Deep dish pecan pie
By The Self-Taught Cook
11/30/12 17:00
Is there one recipe that just kicks your butt? Never turns out right, or is such a struggle it isn't worth it? For me, it's pumpkin pie. I have no idea why something so simple gives me so much trouble. If I had any sense, I would be embarrassed. But since...
Add to my recipe book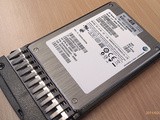 Wild game tuesday -venison pot pie & giveaway link
By The Self-Taught Cook
04/10/12 18:46
WILD GAME TUESDAY You may have noticed that yesterday's post did not contain any text before the recipe. I've been having some problems and it was just easier to post the recipe and give up on the rest. I don't really have anything ready for today except...
Add to my recipe book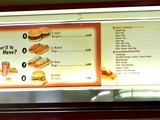 Mom's chocolate pie (thanksgiving trip day #2)
By The Self-Taught Cook
11/20/11 07:01
This is the second day in a row that I haven't cooked. Withdrawal symptoms are beginning to show. Yesterday, I posted about our trip up here and told about the wonderful country breakfast we had in Lake Park, GA. Today, before I give out Mom's recipe for...
Add to my recipe book