Very Good Recipes of Fried from The Southern Lady Cooks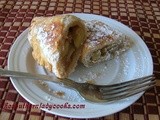 Old timey fried apple pies
By The Southern Lady Cooks
03/20/13 21:30
This recipe for Fried Apple Pies is made using dried apples and homemade crusts. They are either deep fried or fried in a skillet like my Mama used to make years ago. The only difference is I did not dry the apples and she dried her own apples. There is...
Add to my recipe book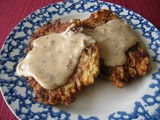 Chicken fried steak and gravy
By The Southern Lady Cooks
08/09/12 20:18
Chicken fried steak is one of my favorite dishes served with mashed potatoes and gravy. Someone asked me for the recipe recently and I was totally surprised that I did not have it on my blog. I guess I thought everyone knew how to make this great dish....
Add to my recipe book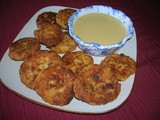 Fried potato cakes
By The Southern Lady Cooks
02/25/12 13:49
We love potato cakes. I always use leftover mashed potatoes to make these little cakes. They are great as appetizers with Honey Mustard Sauce or Salsa, for breakfast or just anytime. 2 cups mashed potatoes 1 egg 1 small onion or several green onions, chopped...
Add to my recipe book