Very Good Recipes of Oatmeal from Tickling Palates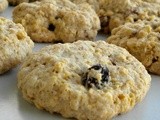 Oatmeal Raisin Cookies | Step by Step Recipe
By Tickling Palates
02/27/12 04:00
It was love at first sight or I must say taste. I became rather addicted to these wonderful health loaded cookies ever since I had them. I had baked these so many times but it never lasted for me to manage a few clicks. I usually make just a single batch,...
Add to my recipe book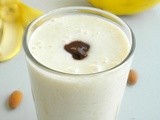 Oatmeal Banana Breakfast Smoothie | Easy Oats Recipe
By Tickling Palates
02/18/12 14:25
This smoothie has become my favorite breakfast for now. This has all the goodness of oats, fruits and the necessary calcium and protein that keeps me filled without making me feel heavy. Usually when I make oatmeal for breakfast, no matter what some gets...
Add to my recipe book