Very Good Recipes of Quick from Wholesome Ireland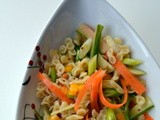 Quick Warm Pasta Salad
By Wholesome Ireland
05/15/13 15:34
This quick warm pasta salad was my saviour last night and there was hearty warm food on the table fast! We are but a few days away from the official launch of the allotments. The pigs arrived last weekend. They are generating an awful lot of interest amongst...
Add to my recipe book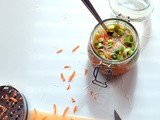 Quick Homemade Pot Noodle
By Wholesome Ireland
03/27/13 13:49
It's cold, damp, goodness knows what happened to Spring. We need warm comforting food like a quick homemade pot noodle; the next in my series on Real Fast Food. This week I've taken a real step away from my comfort zone and recorded this recipe in real-time...
Add to my recipe book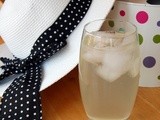 Quick Lemonade
By Wholesome Ireland
05/26/12 15:59
It's sunny. I mean really sunny. In case you haven't noticed I've a bit of an obsession with the weather! It's amazing how really good weather affects your mood. The house is looking brighter and...
Add to my recipe book