Very Good Recipes of Lemonade from Youtoocancookindianfoodrecipes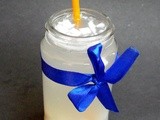 Tender Coconut Lemonade
By Youtoocancookindianfoodrecipes
09/15/12 13:07
Want a natural refreshing drink, without artificial sweeteners but with lots of electrolytes and minerals? Then go for tender coconut water. So much of nutritional benefits can be obtained from tender coconut water, it helps keep your body hydrated by replacing...
Add to my recipe book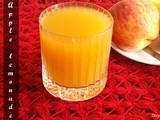 Apple Lemonade
By Youtoocancookindianfoodrecipes
09/05/12 18:04
Apple lemonade is such a refreshing drink and a very good thirst quencher. It tastes so good and can be made in a jiffy. Just blend the ingredients and strain, sounds simple right?. The tangy flavor of lemon combines with the sweetness of apple and gives...
Add to my recipe book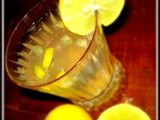 Ginger Lemonade
By Youtoocancookindianfoodrecipes
04/22/12 18:34
Lemonade, the cheapest and easy to prepare drink, is a really refreshing drink on a hot summer day. Its too hot here in Chennai (India) and am forced to concentrate on refreshing drinks. Adding ginger to lemonade gives a refreshing aroma and good flavor....
Add to my recipe book