Very Good Recipes of Potato chips from Amy's Cooking Adventures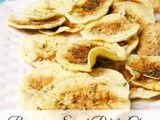 Src: Rosemary Sweet Potato Chips
By Amy's Cooking Adventures
02/17/14 06:00
It's Secret Recipe Club time again! Again?!? Yep, we get a twofer this month, as I step in to help group C (another blogger had a family emergency). So, for double SRC month, I was assigned Kristy's blog, She Eats. Kristy loves using local, seasonally grown...
Add to my recipe book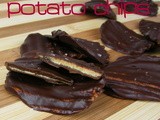 Chocolate Dipped Potato Chips
By Amy's Cooking Adventures
08/25/12 14:30
My favorite candy shop is famous for its "Chippers" (chocolate covered potato chips). They are so unbelievably delicious! The salty crunch of a potato chip combined with chocolate is nothing short of sinful! Here's a simple homemade version of one of my...
Add to my recipe book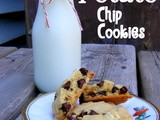 Potato Chip Cookies
By Amy's Cooking Adventures
06/26/12 21:28
Hello on a Tuesday! I adding in a last minute post today to help out with yesterday's Secret Recipe Club reveal. Today I'm baking up some completely fabulous cookies from Kate's blog, Food Babbles. Kate describes herself as a (mostly) stay at home mom,...
Add to my recipe book