Very Good Recipes of Risotto from BloggingOverThyme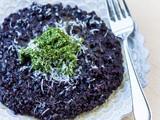 Forbidden Rice Risotto with Kale Pesto
By BloggingOverThyme
Subscribe
02/27/14 12:35
Ok, I have two things that I have to share with you immediately. The first thing has to do with this recipe. I know that it looks a little…intense. I swear that it is relatively normal and will not stain your teeth purple. Trust me. I ate a lot of it (you...
Add to my recipe book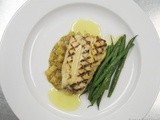 Day 50: Grilled Rockfish, Potato Risotto, & Blueberry Tartlets
By BloggingOverThyme
Subscribe
03/31/12 19:20
Yesterday's menu was delicious! It was also our class's best day in the kitchen this week, as far as communication, plating and getting our dishes out on time. Although Chef Patrice mentioned that we should not get too comfortable, since next week will...
Add to my recipe book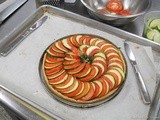 Day 27: Seared Duck Breasts, Risotto, & Sponge Cake
By BloggingOverThyme
Subscribe
02/21/12 01:22
After having our open house on Saturday, this past weekend disappeared and by the time I arrived at school this morning, I felt like I had never left! Which was probably a good thing, because today's menu was very ambitious. And by ambitious, I really mean...
Add to my recipe book