Very Good Recipes of Butter from bobbie's baking blog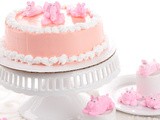 Baby Shower Cake, With Egg Yolk Butter Cream
By bobbie's baking blog
02/18/12 09:13
On Thursday February 4th DF's product team planned a baby shower for one of their colleagues, Stephanie; they ask DF if Sydney and I would bake some special treats. Unbeknownst to the team Stephanie had her weekly doctor's exam, they sent a company e-mail...
Add to my recipe book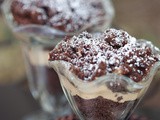 Idle hands turn a Chocolate Peanut Butter Layer Cake into a Trifle
By bobbie's baking blog
06/30/11 19:14
I am blessed with quite a few nieces and nephews; which are wonderful in many ways. It is extra special for Sydney, being an only child, she has had enough cousins to keep from feeling too isolated. We generally invite/ rotate a couple of the cousins (...
Add to my recipe book