Very Good Recipes of Café from Bring back the bliss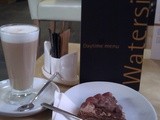 The Waterside cafe. Worcester
By Bring back the bliss
01/11/12 12:52
This is now my local cafe. They routinely have gf cakes,today one based on toblerone and one on snickers. The staff use separate tongs to pick up the gf cakes, and always use tongs so that they don't transfer gluten to the excellent TeaPigs teas and other...
Add to my recipe book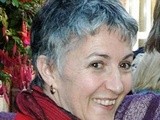 Cafe Rouge - what about a gluten free christmas party
By Bring back the bliss
10/03/11 10:01
Last year I gave the Cafe Rouge a gold star for a safe and interesting place to eat - provided you can afford the time you need for the meal to be served. This year I have to take the gold star away even though I did eat there and didn't get ill afterwards....
Add to my recipe book