Very Good Recipes of Cooking from Earthwalkers 'food.people.culture.places'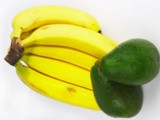 Thursday's Cooking tip / How to Ripen Avocados
By Earthwalkers 'food.people.culture.places'
Subscribe
02/23/12 09:55
Need to ripen avocados quickly? Place avocados into a bowl or paper bag with ripe bananas! The ripe bananas give off a gas that helps to speed up the ripening process. This works for us every time and will give you ripe avocados for the following day, to...
Add to my recipe book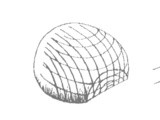 Cooking Tip / Chopping onions without tears
By Earthwalkers 'food.people.culture.places'
Subscribe
01/19/12 11:39
Each Thursday we will be posting cooking tips to ensure your time in the kitchen is spent with smiles rather than tears or frustrations! Speaking of tears, we cant think of a better first post than this "Conquering the devil in the kitchen - the onion"....
Add to my recipe book