Very Good Recipes of Onion from Earthwalkers 'food.people.culture.places'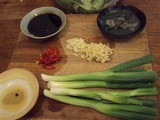 Bok choy with Poached chicken, Spring onion, chilli, garlic & ginger sauce
By Earthwalkers 'food.people.culture.places'
02/21/12 11:51
We have been missing Asia lately...mainly because we have recently been in touch with our friends, who still live in Hong Kong, and who we miss so much! That, and also the fact that another friend has just arrived back on Australian soil after spending...
Add to my recipe book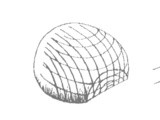 Cooking Tip / Chopping onions without tears
By Earthwalkers 'food.people.culture.places'
01/19/12 11:39
Each Thursday we will be posting cooking tips to ensure your time in the kitchen is spent with smiles rather than tears or frustrations! Speaking of tears, we cant think of a better first post than this "Conquering the devil in the kitchen - the onion"....
Add to my recipe book