Very Good Recipes of Butter from Experiments of a Housewife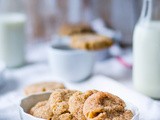 Browned Butter Snickerdoodles
By Experiments of a Housewife
03/14/14 06:53
Preparation: 40 min - Cooking: 10 min I have never had a snickerdoodle cookie. Which is weird because when I was in India I was obsessed with trying it out. When my friend and I wanted to open our own thing (back in 2009)- I wanted to include it in our menu, even though I had never tried it....
Add to my recipe book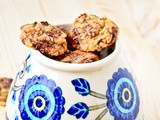 Browned Butter Chocolate Chip Cookies
By Experiments of a Housewife
02/14/12 06:11
You know you are doing good with your exercise regime, when instead of avoiding to wash your jeans (since they get tight after a wash and you lose the "loose" fit), you actually prefer washing them so that they fit you better. And that's what I had been...
Add to my recipe book