Very Good Recipes of Cake from Feats of Feasts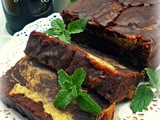 Chocolate Marble Cake
By Feats of Feasts
07/30/12 05:45
Here is another something I made to fill in tea time snacks. I'm starting to think all that sugar is getting my brain a bit high. I have used this Martha Stewart recipe time and time again but yet still haven't perfected it completely. Why not just change...
Add to my recipe book
Parties, Culinary Drama, Review and a Wreath Cake
By Feats of Feasts
12/22/11 13:54
Ahhh, December….the month gastronomic indulgence to celebrate the season's cheer. December goes by very quickly because every other day or night is just another party or dinner at someone's house or place. I recently had mine last weekend with a group of...
Add to my recipe book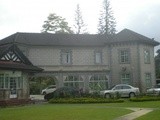 A weekend getaway and Molten Lava Cake….somewhat
By Feats of Feasts
12/07/11 07:52
OMF Bungalow Hello peeps! I'm back after a getaway over the weekend (Wait…did she go somewhere?)…………..anyways…the family was carted over to Cameron last weekend for a short retreat with a group of friends. We stayed in this little quaint English bungalow...
Add to my recipe book