Very Good Recipes of Cilantro from Few Minute Wonders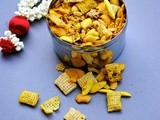 Cilantro Flavored Cereal Mixture / Chivda / Chex Mix
By Few Minute Wonders
11/06/12 22:51
Deepavali is around the corner and its the time of the year to indulge in sweets and savories. Though most of the goodies are available in stores these days, I still like to make something at home for my family and friends. Everybody is getting so health...
Add to my recipe book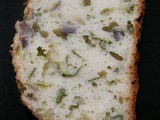 Cilantro Onion Bread
By Few Minute Wonders
04/01/12 17:04
Bread baking has been a great challenge for me. Over the years I have baked many types of bread and I have never been satisfied with the end product. It is kind of frustrating when the bread does not turn out the way one anticipates, soft and fluffy on...
Add to my recipe book