Very Good Recipes of Chocolate from Five Little Chefs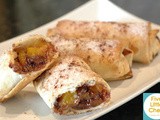 Chocolate and Nectarine Burritos
By Five Little Chefs
08/17/12 08:00
It is fruit season and we love to eat many varieties fresh, but we have also been finding other ways to incorporate fruit. We ALWAYS have tortillas in our freezer. We like buying the...
Add to my recipe book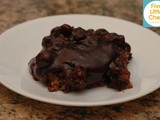 Chocolate Pudding Cake
By Five Little Chefs
06/13/12 08:00
Don't forget to come back tomorrow for our very first Linky Party! Have you heard about the Flirty Aprons irregular sale? Click here for more information. Have you ever been invited to a dinner party or had unexpected guests? I love this Chocolate Pudding...
Add to my recipe book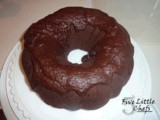 Too Much Chocolate Cake and Satiny Chocolate Glaze
By Five Little Chefs
04/06/12 17:31
Today's post really should be named Questions. What does this do? What does that do? It made me feel not very smart. I didn't have the answers. I think we need to become Alton Brown students because he is so good at explaining the purpose of each ingredient....
Add to my recipe book