Very Good Recipes of Enchilada from Five Little Chefs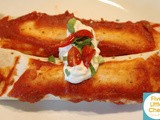 Chicken Enchiladas
By Five Little Chefs
10/08/12 08:00
We have one recipe for enchiladas we have been using since I was little, well I added some beans to it over the years. I found this Chicken Enchilada recipe and had to give it a...
Add to my recipe book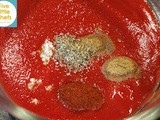 Enchilada Sauce
By Five Little Chefs
10/05/12 08:00
Often times I want to make enchiladas and I do not have enchilada sauce in my pantry. I tried once before to make my own sauce but did NOT like the results. I thought we should give it a...
Add to my recipe book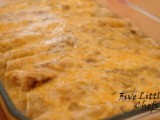 Honey Lime Chicken Enchiladas
By Five Little Chefs
04/06/12 17:40
At one of my regular sites I visit there has been a buzz about these Honey Lime Chicken Enchiladas for over a year now, probably two. I always come across it and think we should make these, but then we don't. Finally we did it! I don't know why it took...
Add to my recipe book