Very Good Recipes of Butter from food and thrift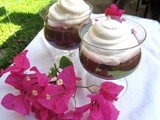 Chocolate-Peanut Butter Pudding...a Guest Post
By food and thrift
Subscribe
05/21/12 03:05
It's beautiful spring, everywhere...although here, in South Florida we do not know the difference, because for us, as they say "spring has sprung"...and it sprung quite early which we consider a truly spring weather, was back in February, and March. Even...
Add to my recipe book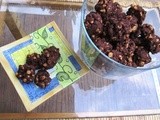 Reese's Peanut Butter Chip Chocolate Cookies
By food and thrift
Subscribe
11/02/11 16:00
Now that Halloween is over, and your little ones have their candies sorted out by the parents, just to make sure that there are no unsafe, opened candy or something suspicious in the their "goodie bags." Such a fun time of the year for kids and adults,...
Add to my recipe book