Very Good Recipes of Mushroom from I Love. I Cook. I Bake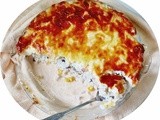 Cheesy Baked Rice With Ham, Mushroom & Corns
By I Love. I Cook. I Bake
04/15/13 16:54
It's been a while since the last time I made baked rice. Suddenly the crave set in :P Saw one recipe at Ju's blog, The Little Teochew, looked so yummy! And yes, it was, indeed! I didn't use carrots but added sweet corns since my kids love it. I used frozen...
Add to my recipe book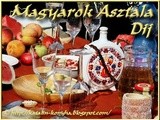 Indonesian Style Chicken Mushroom Noodle & Another Award
By I Love. I Cook. I Bake
02/21/12 14:44
Many thanks to Amelia for giving me some awards below :) Please do hop on her wonderful blog, talented hands she has and she's really great in expressing in poems too :) This award below is from a Hungarian food blogger and passed to Amelia :) And this...
Add to my recipe book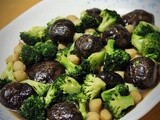 Stir Fry Scallop, Mushroom & Brocolli
By I Love. I Cook. I Bake
02/06/12 16:05
My last post of my festive season dish :) What you need: frozen scallops, thawed dried shitake mushroom, soaked til soft brocolli, cut 3 cloves of garlic, crushed shaoxing wine, oyster sauce, sesame oil, salt, pepper, a little sugar, a little water, a...
Add to my recipe book