Very Good Recipes of Egg from It's Easy Being Vegan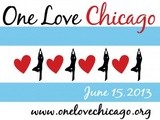 Humane Eggs are a Myth
By It's Easy Being Vegan
03/31/13 22:04
It's Easy Being Vegan Step-by-Step Step 21: Humane Eggs are a Myth Remove eggs and egg products from your diet. This doesn't mean you will never have a vanilla cupcake or chocolate chip cookie again. It's easy to bake without eggs. Check out PETA's vegan...
Add to my recipe book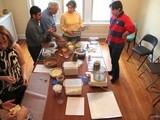 Homemade Egg-Free Pasta Ravioli
By It's Easy Being Vegan
02/08/12 13:34
This is a guest post by Bill Mania (my fiancé). He wrote this originally for his blog, but I wanted to share it with my readers too. I planned to write this up myself, however, he beat me to it. Lisa Lubin, over at LLWorld Tour, took the photos below. I'm...
Add to my recipe book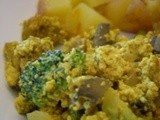 Good-bye Eggs, Hello Tofu
By It's Easy Being Vegan
11/20/11 13:56
On Friday, Mercy For Animals released an undercover video from three Sparboe Egg Farms in Iowa, Minnesota and Colorado. Sparboe supplies eggs to McDonald's. The video exposes egregious acts of animal cruelty. Watch for yourself. Make the Connection After...
Add to my recipe book