Very Good Recipes of Lentil from Junglefrog Cooking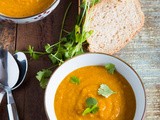 Curried squash, lentil & coconut soup
By Junglefrog Cooking
01/29/13 09:52
Isn't it weird how all that snow has suddenly disappeared? From being -8 C roughly during the day to now +10 or so. All in the space of two days… Nature never fails to surprise me, that is for sure! In the meantime our healthy living routine is going along...
Add to my recipe book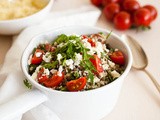 Mediterranean couscous and lentil salad
By Junglefrog Cooking
02/07/12 09:00
I can feel myself slipping.. Slipping into the muddy waters of the overweight and out of control people… Slipping because… well, because food is just too damn tasty… and I have little to no self-control. A pretty cupcake makes me drool, when I see a gorgeous...
Add to my recipe book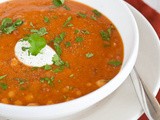 Red lentil soup – antipakjes avond.. & living leaner
By Junglefrog Cooking
11/28/11 17:00
Where to start… You are now probably wondering what on earth is antipakjes avond and I am thinking how on earth do I explain this.. Karin Luiten, author of the cookbook on how to cook without mixes and packages (Koken zonder pakjes en zakjes) send a group...
Add to my recipe book