Very Good Recipes of Red from Junglefrog Cooking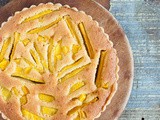 Mango frangipane tarts with red currant sauce
By Junglefrog Cooking
09/05/12 10:00
Have you ever had that moment when something just clicks and you finally figure out how to make something? You've probably figured out by now that I love to bake, but I have always struggled with making short crust pastry; either sweet or savory. It just...
Add to my recipe book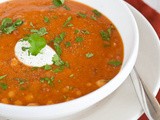 Red lentil soup – antipakjes avond.. & living leaner
By Junglefrog Cooking
11/28/11 17:00
Where to start… You are now probably wondering what on earth is antipakjes avond and I am thinking how on earth do I explain this.. Karin Luiten, author of the cookbook on how to cook without mixes and packages (Koken zonder pakjes en zakjes) send a group...
Add to my recipe book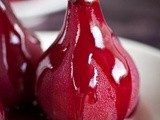 Slow cooking pears in red wine sauce
By Junglefrog Cooking
11/13/11 16:57
Poaching… doesn't that also mean illegal taking of plants and animals? Why then is a technique very often used in the kitchen also called poaching? It's weird isn't it? I just realized that as soon as I started writing this post… I do seem to be on a poaching...
Add to my recipe book