Very Good Recipes of Walnut from Junglefrog Cooking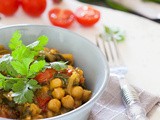 Chickpeas kerala – bookreview Under the Walnut Tree
By Junglefrog Cooking
Subscribe
05/24/12 10:00
Every once in a while I get my hands on a book that is just sooo full of fabulous recipes that I keep cooking from it. Under the Walnut Tree is just one such book. Written by mother and daughter, Anna and Fanny Bergenström, it focuses on fresh seasonal...
Add to my recipe book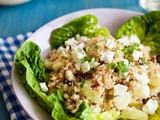 Quinoa, feta and walnut salad
By Junglefrog Cooking
Subscribe
01/14/12 20:42
It's no big secret that I love quinoa as it has been featured here a couple of times, as you can see with this delicious quinoa salad with courgette, the quinoa salad with pomegranate and most recently the pumpkin stew. I was reading a couple of blogs on...
Add to my recipe book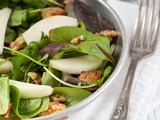 Goatcheese salad with walnuts and pear
By Junglefrog Cooking
Subscribe
12/09/11 09:00
I sit on my chair. Well ok, more truthfully, I lie on the couch. There is still a faint smell of chocolate lingering in the air that makes me slightly nauseous. Too much chocolate in too little time cannot be good for a person. It's been baking galore here;...
Add to my recipe book