Very Good Recipes of White from Lemon Love Notes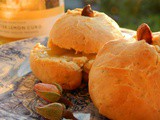 Traditional English Scones with Rosewater & White Tea
By Lemon Love Notes
06/25/11 15:02
As I was telling you in yesterday's post, my friend Alexandra and I met up & joined forces to bake scones. I am always nervous when it comes to baking, as the words of "Cake Boss" Buddy are still reverberating at the back of my mind: "cooking is a passion,...
Add to my recipe book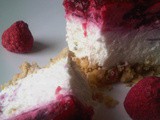 Cheesecake a mi manera: Raspberry Ricotta Cheesecake w Rose Water, White Tea & Sesame
By Lemon Love Notes
04/12/11 09:31
It is very likely that you all know how to make a cheesecake. Just looking at it, one can easily notice what it's made of: a biscuit base and a creamy cheese layer topped with whatever the pastry chef was inspired by. Frankly, baking makes me nervous because...
Add to my recipe book