Very Good Recipes of Pot-au-feu from Les Recettes Du Panier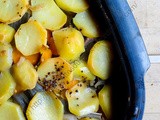 Baeckeoffe / Pot au feu alsacien cuit au four / Oven Cooked Beef, Lamb and Pork Alsatian Stew
By Les Recettes Du Panier
02/20/13 06:00
Vite avant le contenu du prochain panier, voici enfin la recette dédiée au panier de la semaine 8. L'Alsace est à l'honneur cette fois-ci! C'est en passant devant le magasin Hop'la à Oberhausbergen que j'ai trouvé l'inspiration. A propos, je n'ai pas encore...
Add to my recipe book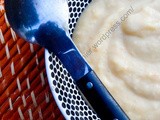 Velouté "Pot au Feu" / "Stew" Cream
By Les Recettes Du Panier
02/21/12 12:00
C'est le nom que je donne à une soupe réalisée à partir des inmangés du panier ou encore à partir du sachet "Pot au feu". Il s'agit donc d'un mélange de légumes qui généralement s'articule autour de carottes, choux blanc et de pommes de terre. Les proportions...
Add to my recipe book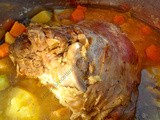 Pot au feu à l'Irlandaise / Irish Stew
By Les Recettes Du Panier
12/21/11 06:00
Vous vous souvenez peut-être qu'il y avait un sachet de pot de feu dans le dernier panier des Jardins de la Montagne Verte. Celui-ci m'a servi de prétexte pour confectionner une variante de pot au feu que je n'avais pas encore goûté, à savoir la préparer...
Add to my recipe book