Very Good Recipes of Vanille from Les Recettes Du Panier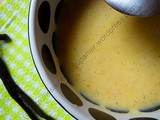 Crème au chou blanc, carottes et… vanille / White Cabbage, Carrot and … Vanilla Cream
By Les Recettes Du Panier
10/22/13 06:00
Je ne peux même plus prétexter le froid pour vous présenter une recette de soupe! Bien que les températures soient à nouveau redevenues clémentes, j'en fais très souvent mon dîner. Lors de ma dernière tentative, j'ai eu l'idée saugrenue de faire cuire une...
Add to my recipe book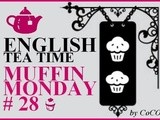 Cupcakes de Nouvel An : vanille avec glaçage à l'orange / New Year Cupcakes : Vanilla with Orange Frosting
By Les Recettes Du Panier
01/03/12 06:00
Comme promis, nous restons dans la cuisine anglaise! Encore une fois à l'occasion du nouvel an mais également pour une troisième participation aux "Muffins Monday". Le thème de l'édition 28 était "English Tea Time". C'est Coco du blog Coconut qui nous le...
Add to my recipe book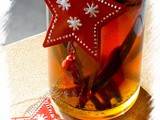 Cadeaux gourmands : extrait de vanille / Edible Gifts : Vanilla Extract
By Les Recettes Du Panier
12/05/11 06:32
Et comme les bonnes choses n'arrivent jamais seules, voici également l'annonce du défi de décembre pour Recettes.de! J'y participe également en qualité de juge. Stéphane Gigandet (toujours lui ) nous a invités pour définir un thème et évaluer vos participations....
Add to my recipe book