Very Good Recipes of Oats from Love & other Spices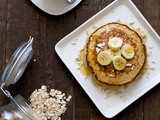 Oats & Wholewheat Pancakes
By Love & other Spices
05/30/13 15:45
I felt odd clicking the publish button. As my last post was way too back in time. A big no in the blogging arena. The guilt that I had abandoned my blog was way too much than I could take. Life moves on bringing with it new challenges and changes. You have...
Add to my recipe book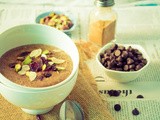 Cinnamon Chocolate Chip Oat Bran with Nuts and Fruits
By Love & other Spices
02/12/13 11:59
Let me tell you something about my new found addiction. If you can call 6 months new,that is. Oat bran . I have it everyday. Almost. Around 5 to 6 times a week for breakfast. It has become my go-to-done-in-5 minute breakfast. I have never got bored of it...
Add to my recipe book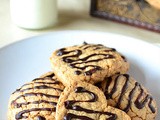 Oats & Walnut Cookies with Chocolate Drizzle - taste and goodness packed into a bite
By Love & other Spices
11/14/11 18:29
That was a lovely Saturday morning,a weekend.The early risers,me and my little one,the younger of the twin,Ahi,were having our breakfast on the balcony while he was playing with his blocks.After having built the roof to his house,I went onto finishing my...
Add to my recipe book