Very Good Recipes of Food from Love & other Spices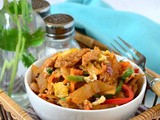 Koththu Roti-The famous Srilankan street food
By Love & other Spices
Subscribe
02/06/12 15:17
I recently fumbled upon Bee's site RasaMalaysia.com.Being a Srilankan I was so delighted to find many names I was familiar with like Sambal and Roti.Did you know that "Rasa" means taste in our local Sinhalese language? Bee was gracious enough to accept...
Add to my recipe book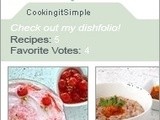 Food for thought
By Love & other Spices
Subscribe
08/30/11 21:40
Here I am,finally started real time blogging about my passion for food.Blogging has always been in my to do list but somehow things didn't materialize till now,with thousand and one chores to be done.But what the heck,it's now or never... This blog will...
Add to my recipe book