Very Good Recipes of Cake from Maggie's Country Kitchen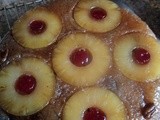 Pineapple Upside Down Cornmeal Cake
By Maggie's Country Kitchen
09/29/11 18:28
I have a confession. I have never made a pineapple upside down cake. Well until the other day. I remember eating this cake in my grandmother's kitchen and tasting it at church homecomings. Moist cake with a decadent topping of pecans, pineapple and cherries....
Add to my recipe book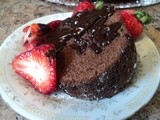 Chocolate Velvet Pound Cake
By Maggie's Country Kitchen
08/14/11 23:23
I have never really baked cakes from scratch. Opening a box of cake mix was and is a sure fire way to go at times. My son's 10th birthday is coming up, and we will be out of town on his special day. He will be leaving the single digits and leaping into...
Add to my recipe book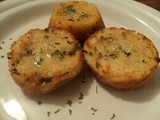 Horseradish and Garlic "tater" cakes
By Maggie's Country Kitchen
01/06/11 14:50
Ever contemplated what to do with your potatoes? I cooked a juicy and tender roast and had planned on preparing mashed potatoes as the roast's sidekick. As I washed, peeled and cubed, I decided that the potatoes deserved an uplifting so that the yummy roast...
Add to my recipe book