Very Good Recipes of England from Marmaduke Scarlet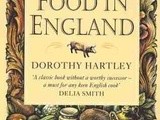 Dorothy Hartley's Food in England and a fabulous documentary
By Marmaduke Scarlet
11/12/12 00:11
Dorothy Hartley's Food in England It goes without saying that I have loved food all my life. I have loved history for nearly as long. I still remember my light bulb moment when at the age of four, I was plonked down in front of an afternoon television programme,...
Add to my recipe book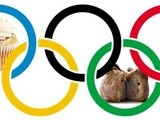 Eating for england
By Marmaduke Scarlet
09/04/11 18:36
Faster, higher, stronger? I am ready to serve my country . . . I realise that recently I have been concentrating on the favourite food of the kind of people who like lots of variety in flavours and textures. Mezze, tapas and antipasti are perfect, not just...
Add to my recipe book