Very Good Recipes of Bean from Mediterranean Healthy Meals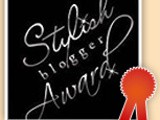 Egyptian Fava Bean Dip "Foul Madamas"
By Mediterranean Healthy Meals
Subscribe
05/31/11 16:00
I have blogged a fava bean dip recipe in the past…but I have recently discovered Egyptian Fava Bean Dip (courtesy of my husband) and LOVE it. It is similar to the original recipe…only better Fava beans are a staple food in Egypt and are eaten by all Egyptians....
Add to my recipe book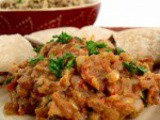 Fava Bean Dip Recipe. Add Mediterranean Fiber to Your Diet
By Mediterranean Healthy Meals
Subscribe
01/31/11 02:26
Try this Fava Bean Dip Recipe. Please let me know how you like it. 16 ounces of fresh fava beans, shelled and peeled (canned fava beans also okay) 2 tablespoons lemon juice or freshly squeezed lemon 2 tablespoons tablespoon extra virgin olive oil 1/2 teaspoon...
Add to my recipe book