Very Good Recipes of Pomegranate from Mediterranean Healthy Meals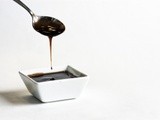 Pomegranate Molasses Recipe
By Mediterranean Healthy Meals
03/05/12 18:57
After last week's post on Muhammara, I received a lot of questions about pomegranate molasses. Pomegranate molasses is made by boiling down pomegranate juice to a tart variety, and it is used in many Mediterranean meals including dips, meats and salads....
Add to my recipe book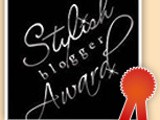 Pomegranate Hummus
By Mediterranean Healthy Meals
05/30/11 16:50
I love hummus, and I love pomegranate. So I wanted to try a new dish….pomegranate hummus. It is a traditional hummus recipe with all the more flavor and healthy benefits. The pomegranate makes for a sweeter hummus taste For all of the health benefits of...
Add to my recipe book