Very Good Recipes of Buffalo from Melissa Likes To Eat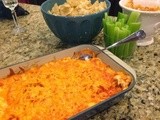 140.0…Cheesy Buffalo Chicken Dip
By Melissa Likes To Eat
04/04/14 21:46
For my Swap Party Wednesday night, I had everyone bring a heavy appetizer to share. The one I made was a GIANT hit (with Alicia and I at least) because it tasted JUST LIKE our favorite food: Buffalo Hot Wings!!!! If you love hot wings, I guarantee you will...
Add to my recipe book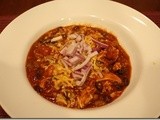 143.4…Buffalo Chicken Chili
By Melissa Likes To Eat
11/14/11 01:19
I brought the crockpot out on Friday and made something delicious in it for dinner. Buffalo Chicken Chili. As you know, I love hot wings. Anything promising to taste like hot wings is a winner in my book. Plus, one of the ingredients is Franks Hot Sauce....
Add to my recipe book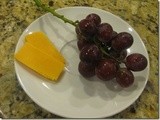 143.8…Restaurant-Style Buffalo Chicken Wings
By Melissa Likes To Eat
10/11/11 23:21
Yesterday was a great success in the kitchen. You know when you make a meal so good that you can't stop smiling? Last night was one of those nights. I always consider a meal a success if my guests walk out of my house happy and uncomfortably full. Before...
Add to my recipe book