Very Good Recipes of Kids from Melissa Likes To Eat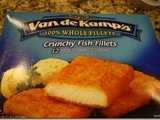 137.2…a Kid's Meal
By Melissa Likes To Eat
Subscribe
03/22/12 00:28
Foodbuzz recently sent me coupons to try Van de Kamp's new ParchmentBake as part of their Tastemaker program. It's a grilled fish (Classic Grilled, Roasted Garlic, Garlic Butter or Lemon Pepper)wrapped in parchment paper. You cook it in the parchment paper...
Add to my recipe book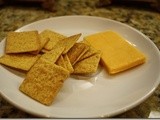 144.4 yesterday; Pizza & Cake – Not Just For Kids
By Melissa Likes To Eat
Subscribe
02/13/12 23:10
Saturday night my husband and I went to a Valentine's Day party at my husband's friend's house. Before I got ready I snacked on some Wheat Thins and cheddar cheese. The party was a potluck. I brought my famous "Crack Brownies" which were devoured immediately....
Add to my recipe book