Very Good Recipes of Nevers from Melissa Likes To Eat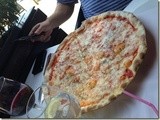 144.0…Melissa Never Wants To Eat Again
By Melissa Likes To Eat
08/09/13 05:24
After 4 days in Barcelona and 12 days on a Mediterranean cruise, that basically sums it up. I got off that ship on Tuesday morning thinking I never wanted to see food again. I'm surprised a don't weigh a ton more. All we did was eat. Thank goodness I worked...
Add to my recipe book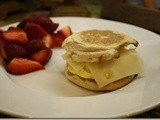 137.8…Never Ending Parties
By Melissa Likes To Eat
03/20/12 00:44
Happy Monday everyone! How was the rest of your weekend? Mine has been party after party. Mostly kid's parties but parties nonetheless! Yesterday morning's breakfast was another egg beater sandwich on an English muffin with a slice of low fat Swiss cheese....
Add to my recipe book
137.4 yesterday; The Never Ending Drive
By Melissa Likes To Eat
03/10/12 00:49
Hello from Phoenix! The weather here is perfect and we are enjoying our family vacation. Yesterday's breakfast was a toasted English muffin with peanut butter and a side of cantaloupe. I took the kids to school and came home to get dressing and finish packing...
Add to my recipe book