Very Good Recipes of Wine from Melissa Likes To Eat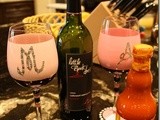 145.6…16 Wings & a Bottle Of Wine
By Melissa Likes To Eat
Subscribe
01/11/12 02:03
Last night we went over to my friend's house for our semi-monthly "hot wing night". I love hot wings like nobody's business. We have spent the entire NFL season perfecting hot wings. I think our recipe ROCKS. My husband was out of town last night so it...
Add to my recipe book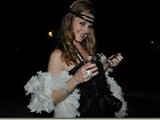 142.4…Chocolate and Wine
By Melissa Likes To Eat
Subscribe
11/02/11 00:11
That was my dinner last night: chocolate and wine. And it was wonderful. I did have a piece of bread with peanut butter before we left for trick or treating at our friend's house but that was it. The kids had a blast and the parents did too! Check out just...
Add to my recipe book