Very Good Recipes of Banana from My Culinary Adventures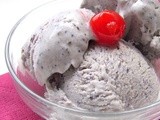 Blueberry Banana Ice Cream - No Ice Cream Maker required
By My Culinary Adventures
05/27/12 00:03
When I had posted my 1-2-3 Mango Ice Cream recipe I had promised that I would soon post another version of this super simple recipe with real whipped cream and fresh fruits. However, the past couple of weeks I was caught up with too many things - setting...
Add to my recipe book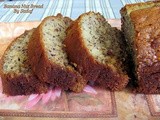 Banana Nut Bread
By My Culinary Adventures
10/15/11 22:42
Bananas are a perennial favorite in my family but we often end up buying too many. I had a few overripe bananas in my kitchen which no one wanted to eat . I remembered the Banana Walnut cake I made several years ago but didn't have the recipe any more....
Add to my recipe book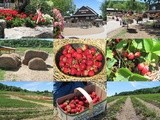 Strawberry Banana Smoothie
By My Culinary Adventures
10/05/11 18:01
My elder daughter Sofia had been asking us to take her for strawberry picking ever since she had seen her favorite cartoon character Caillou doing so in one of the episodes. It's amazing how much influence these Caillous and Doras can have on a preschooler's...
Add to my recipe book