Very Good Recipes of Ice cream from My Culinary Adventures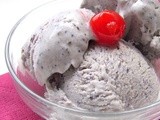 Blueberry Banana Ice Cream - No Ice Cream Maker required
By My Culinary Adventures
05/27/12 00:03
When I had posted my 1-2-3 Mango Ice Cream recipe I had promised that I would soon post another version of this super simple recipe with real whipped cream and fresh fruits. However, the past couple of weeks I was caught up with too many things - setting...
Add to my recipe book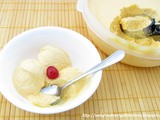 1-2-3 Mango Ice Cream
By My Culinary Adventures
04/14/12 07:36
During my high school days I had taken an Ice Cream making course and used to take pride in my homemade vanilla, chocolate and butterscotch ice creams to name a few. Those were the days when my culinary adventures were limited to the occasional cake or...
Add to my recipe book