Very Good Recipes of Broccoli from Pinay In Texas Cooking Corner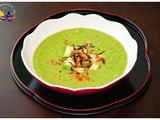 Creamy Broccoli Soup
By Pinay In Texas Cooking Corner
09/11/12 21:10
So how's your week going so far? Mine didn't start good. I woke up yesterday with a stuffy nose and a terrible headache. I'm not sure what caused it...but thank God, I'm well now. I guess the fresh orange juice that I made helped. By the end of the afternoon,...
Add to my recipe book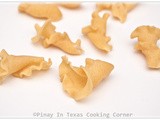 Creamy Chicken and Broccoli Trumpet Pasta
By Pinay In Texas Cooking Corner
02/27/12 22:03
As we all know, broccoli is a very nutritious vegetable. It is a very good source of fiber, Vitamins A, C and K, calcium and folic acid...and it belongs to the cabbage family, known as Cruciferous Vegetables, which has anti-cancer properties. With all these...
Add to my recipe book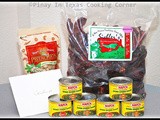 Chicken and Broccoli Stir Fry with Dried nm Red Chiles
By Pinay In Texas Cooking Corner
11/07/11 18:56
Last month, I got 6 cans of Hatch Diced Green Chiles and a pound of dried New Mexico Red Chiles for winning in MJ's Kitchen's New Mexico Red and Green Chile Giveaway! The hubs & I both love spicy food so we were both excited to try how hot these New Mexico...
Add to my recipe book