Very Good Recipes of Cinnamon from Pinay In Texas Cooking Corner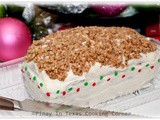 Holiday Cinnamon Raisin Bread
By Pinay In Texas Cooking Corner
12/14/11 19:48
I can't believe 2011 has flown by so fast! It seems like only yesterday when I started Pinay In Texas Cooking Corner...but 11 months have actually gone by. In my first months of blogging, I did all sorts of things to promote my blog like joining linky parties,...
Add to my recipe book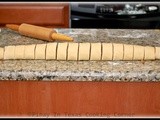 Godiva Pumpkin Spice Coffee Flavored Cinnamon Rolls & Frozen Pumpkin Spice Coffee
By Pinay In Texas Cooking Corner
11/02/11 16:19
More than a month ago, I received this wonderful gift in the mail... Yes, Godiva Coffee again! But this time, it's Godiva's limited edition fall flavors: Pumpkin Spice and Caramel Pecan Bark. As I've mentioned before, I am not much of a coffee drinker....
Add to my recipe book