Very Good Recipes of Pumpkin from Pinay In Texas Cooking Corner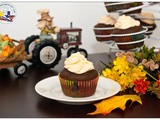 Chocolate Pumpkin Cupcakes with Orange Cream Cheese Frosting
By Pinay In Texas Cooking Corner
10/15/12 22:54
It's fall here in the US, and pumpkins are everywhere...so for this month, it is the star of Baking Partners Challenge! We were given three recipes to try, and I chose the Chocolate Pumpkin Cupcake with Orange Cream Cheese Frosting recipe from Country Living...
Add to my recipe book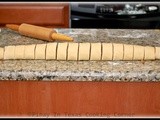 Godiva Pumpkin Spice Coffee Flavored Cinnamon Rolls & Frozen Pumpkin Spice Coffee
By Pinay In Texas Cooking Corner
11/02/11 16:19
More than a month ago, I received this wonderful gift in the mail... Yes, Godiva Coffee again! But this time, it's Godiva's limited edition fall flavors: Pumpkin Spice and Caramel Pecan Bark. As I've mentioned before, I am not much of a coffee drinker....
Add to my recipe book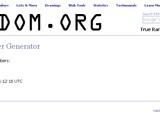 Spaghetti With Meatballs In Sweet Sauce And a Trip to Big Orange Pumpkin Patch Plus Avery® Giveaway Winner
By Pinay In Texas Cooking Corner
10/24/11 18:55
Last week, Ryan & I got to chaperone Cherlin's class to The Big Orange Pumpkin Patch in Celina, TX for Robertson Elementary's Kindergarten Field Trip. It was so much fun indeed! The cute hay bales... the hay ride... picking their own pumpkin from the patch......
Add to my recipe book