Very Good Recipes of Cupcake from POSTRES de La Cipota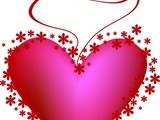 Un Cupcake Lleno de Amor
By POSTRES de La Cipota
09/09/11 01:02
I got the name of this cupcake from the always serious, and also seriously rediculous, telenovela, or soap opera, called, "Lleno de Amor", or "Full of Passion". I thought this name was very appropriate for my cupcakes because they are, literally, full of...
Add to my recipe book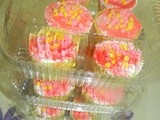 Guava Cupcakes
By POSTRES de La Cipota
09/02/11 02:04
This is an extremely Salvadoran cupcake because it contains a very typical Salvadoran fruit, the guava, known as guayaba in Spanish. This is a recipe that I invented one day when I found myself with leftover guava juice from a guava, agua frescas packet...
Add to my recipe book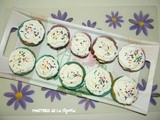 Cupcakes de Calabaza y Chocolate Blanco
By POSTRES de La Cipota
08/31/11 03:42
Calabaza is the the Spanish word for pumpkin. Calabaza and other squashes are used heavily in Salvadoran cuisine. A famous Salvadoran beverage made with pumpkin is atol shuco, or "dirty atole". The key ingredient in these cupcakes is the pumpkin puree....
Add to my recipe book