Very Good Recipes of Fruit from POSTRES de La Cipota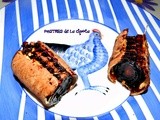 Carao Fruit
By POSTRES de La Cipota
09/05/11 14:10
Carao, (pronounced car-AGO), fruit comes from a tropical forest tree. The fruit is similar in many ways to carob, except that the carao tree only grows in Central America and Hawaii. Carao is similar to the both carob fruit and sugar cane molasses in its...
Add to my recipe book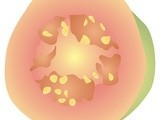 Fruit of Guayaba
By POSTRES de La Cipota
09/04/11 19:51
The guava fruit is one of the prettiest fruits around in my opinion. Although not all species have the characteristic pink color on the inside, many come in white or red, the most common species, the apple guava, does. Guava, known as guayaba in Spanish,...
Add to my recipe book