Very Good Recipes of Guava from POSTRES de La Cipota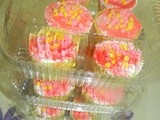 Guava Cupcakes
By POSTRES de La Cipota
09/02/11 02:04
This is an extremely Salvadoran cupcake because it contains a very typical Salvadoran fruit, the guava, known as guayaba in Spanish. This is a recipe that I invented one day when I found myself with leftover guava juice from a guava, agua frescas packet...
Add to my recipe book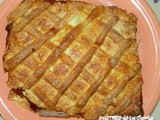 The Salvadoran Pop-Tart: Semita de Guava
By POSTRES de La Cipota
09/01/11 20:59
When in doubt, always choose the receta over the recipe! That is what I learned the other day after attempting to make semita, a very popular Salvadoran torta. I wish I could say that I first tasted semita in El Salvador, but unfortunately that is not the...
Add to my recipe book