Very Good Recipes of Flan from PP Poppy's cooking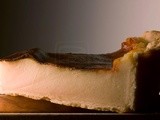 The French Flan - Custard Tart
By PP Poppy's cooking
02/06/12 18:35
A Home-made flan like in french bakery shops. A touch of vanilla, it's a really fresh dessert. That's the first flan I have ever made, and I really think it was perfect... not too heavy, not too much flour, great colour and shape... this recipe convinced...
Add to my recipe book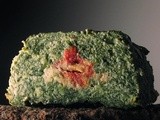 Spinach Flan
By PP Poppy's cooking
01/29/12 17:35
I've worked on this recipe for a while, a few miserable try and deception.. Couldn't unmold it, then there was too much flour, not enough flavour etc... I've finally found a good balance between ingredients :) I tried with ham, less cheese more milk......
Add to my recipe book