Very Good Recipes of Carrot from Princess Misia Recipes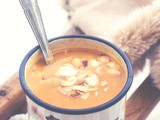 Carrot Ginger Soup with Almond Flakes
By Princess Misia Recipes
01/21/13 16:52
It's a little silly about how excited I still get about snow but I really really do! Maybe because it makes me feel like a kid again or maybe because Belgium just looks so much prettier with snow! When spending a lot of time outside in the snow, I love...
Add to my recipe book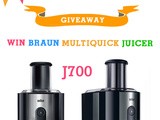 Juicy july: Carrot, Apple & Ginger Juice + giveaway
By Princess Misia Recipes
07/02/12 23:03
Fresh fruit & vegetable juices are one of my biggest pleasures in life! They are a great way to kick off the morning, get you through the afternoon energy dip and even make an amazing non-alcoholic aperitif for your party! Juices are delicious, healthy...
Add to my recipe book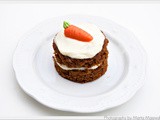 Mini Carrot Cakes
By Princess Misia Recipes
08/15/11 18:40
I am a little obsessed with everything mini lately. It all started with the mini scones that you might have seen a few weeks back and hasn't stopped since. Today I present to you my mini carrot cakes and I should warn you, there will be more mini recipes...
Add to my recipe book