Very Good Recipes of Egg from Princess Misia Recipes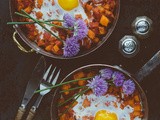 Sweet Potato & Tomato Egg Bake with Chive Flower
By Princess Misia Recipes
05/18/14 11:26
Hi darlings, hope you are having a wonderful sunny weekend! Here is an uncomplicated dish for a lazy Sunday or any weekday. What's great about this one is that you could have it for breakfast, lunch or dinner! WOOP! Ingredients (2 portions) 1 big sweet...
Add to my recipe book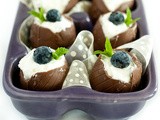 Easter Eggs with White Chocolate Mousse
By Princess Misia Recipes
04/03/12 13:08
Very simple to make and so lovely looking – these Easter eggs filled with delicious white chocolate mousse are a real treat! Serve them at your Easter brunch or with the 4 o'clock tea! Ingredients: 12 empty chocolate eggs (in the size of a normal egg) 100g...
Add to my recipe book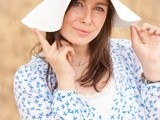 Giveaway: Daskalidès Easter Egg
By Princess Misia Recipes
03/26/12 13:37
Ah! Spring is here at last! The sun is shining, the flowers are blooming and everyone seems to be in a better mood! And I can finally start wearing dresses! Yay! Beginning of spring also means Easter is just around corner and I was deliciously reminded...
Add to my recipe book