Very Good Recipes of Soup from Restless Chipotle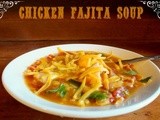 Slow Cooker Chicken Fajita Soup
By Restless Chipotle
10/27/14 15:10
Preparation: 10 min - Cooking: 8h I like soup anytime… but one a chilly, cold day in Texas, when it feels like God knocked down the barbwire between Amarillo and the North Pole? Well, soup is a necessity. A serious necessity. My parents, when they were older (in their 80s) would go to a...
Add to my recipe book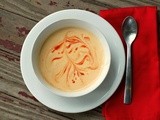 Baby Doe's Beer Cheese Soup, Nailed It
By Restless Chipotle
10/01/14 19:10
Preparation: 5 min - Cooking: 10 min If you lived in the Dallas area in the 1970s or 80s you either went to Baby Doe's Matchless Mine Restaurant, wanted to go, or had been once and hated it. Whether the food was good or not was never the point — it was the going there. Preferably you were...
Add to my recipe book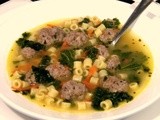 Italian Wedding Soup
By Restless Chipotle
02/09/12 20:18
Italian Wedding Soup has nothing to do with weddings. Sad, but true. You know I always pictured a chaotic, joyful wedding scene with people happily slurping up this particular soup. I figured there was some sort of symbolism in the … Continue reading →...
Add to my recipe book