Very Good Recipes of Black from Slow Cooking Kitchen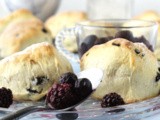 Blue on Black Scones
By Slow Cooking Kitchen
03/30/12 23:28
Saturated with the flavors of vanilla, almond, and buttermilk, these dense little scones will make their way into your heart as they improve your overall health. 1 cup all-purpose flour 1 ½ tablespoons sugar ½ tablespoon baking powder 3 tablespoons butter,...
Add to my recipe book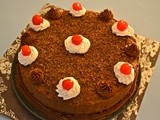 Guest Post *Oishii Treats: Black Forest Cake
By Slow Cooking Kitchen
03/26/12 20:42
I have noticed that March is a very busy month for birthdays, not only was my husbands birthday last week and mine this week. But I learned that my friend Tess from Slow Cooking Kitchen's birthday too! and I wanted to bake a cake especially for her, call...
Add to my recipe book