Very Good Recipes of Baked from Stitch and Bear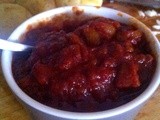 Spanish Baked Eggs
By Stitch and Bear
08/09/12 00:46
Cooking is such a rewarding activity. It doesn't matter if it's just taking salad ingredients from the fridge or creating a 3 hour masterpiece. When you eat a plate of food that you made yourself, and that more importantly tastes great too, then you feel...
Add to my recipe book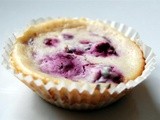 Baked Mini Blackberry Cheesecakes
By Stitch and Bear
09/11/11 08:47
Did you know that there's a National Cheesecake Day (well, in the US at least)? The official date was July 30th, and I have a whole heap of websites bookmarked following a blitz of cheesecake-related tweets on Twitter. My undoubted favourite of all these...
Add to my recipe book