Very Good Recipes of Pork from Stitch and Bear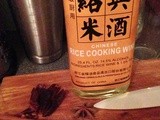 Chairman Mao's Red-Braised Pork
By Stitch and Bear
01/31/13 22:23
I don't publish many recipes on this blog. In fact, most of you probably think that I live in restaurants! In reality, I do love to cook and do so most evenings when I'm not travelling for work. The real reason I don't post recipes is that I don't have...
Add to my recipe book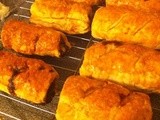 Pork, Apple & Red Onion Sausage Rolls
By Stitch and Bear
09/12/11 23:20
Sausage rolls are a guilty pleasure for most of us, right? I initially made sausage rolls in the mandatory Home Economics class in my first year at secondary school (I switched to Technical Drawing once I was given free choice). We made simple rolls by...
Add to my recipe book